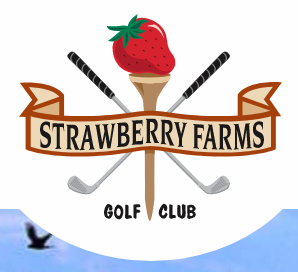 ! Relax and Laugh After SAMPE Seattle and JEC Paris !
Enjoy being back in Orange County, CA by attending our
!! COMEDY NIGHT !!
Wednesday, May 17 – 5- 8 PM – Strawberry Farms Golf Course
11 Strawberry Farms Rd – Irvine, CA www.sf-golf.com
405 Northbound exit Culver – 405 Southbound exit University
Head towards the Coast from both exits
Both Steve Guentner and Robert Ooten are veteran comedian regulars at the likes of The Comedy Store, Ice House and Flappers in Southern California. Appropriate for a SAMPE meeting, Steve has a BS in Math and MS in Electrical Engineering from the University of Maryland and is an Account Manager for Megger's electrical power equipment. Robert is a California Professional Engineer in Civil Engineering having worked for the State of California and Orange County.
We'll have dinner starting at 6:15 PM followed by our Comedy Evening !
As a NEW venue for OC SAMPE – we have a choice of 3 dinner menu items
Each at $25 per person / entrée – cash or check accepted
1) Grilled Tri Tip 2) Grilled Salmon Salad 3) Chicken & Basil Cream Pasta
PLEASE email and indicate both your attendance AND your dinner choice. vpbaileyesq@cox.net (949) 637 7843
Bar tabs are at attendee's option and responsibility – adjacent to our meeting
View Historic Prior Meeting Notices
July 2022 | May 2022 | Jan 2022 | Sept 2021 | July 2021 | June 2021 | May 2021 | April 2021
March 2021 | Sept 2020 | July 2020 | Feb 2020 | Nov 2019 | Oct 2019 | August 2019 | May 2019 | April 2019 | March 2019
Feb 2019 |Jan 2019 |Oct 2018 |August 2018 |June 2018 |April 2018 |March 2018 | Feb 2018 | Jan 2018 | Nov 2017 | Oct 2017 | Sept 2017
August 2017 | March 2017 | Feb 2017 | Jan 2017 | Nov 2016 | Oct 2016 | Sept 2016 | Aug 2016 | June 2016 | April 2016 | March 2016
Feb 2016 | Nov 2015 | Sept 2015 | June 2015 | Feb 2015 | Jan 2015 | Dec 2014 | Aug 2014 | April 2014 | Feb. 2014 | Oct 2013
June 2013 | April 2013 | March 2013 | Feb 2013 | Jan 2013 | Sept 2012 | Aug 2012
June 2012 | April 2012 | Mar 2012 | Nov 2011 | Sept 2011 | June 2011 | April 2011 | March 2011
Feb 2011 | Jan 2011 | Nov 2010 | Sept 2010 | Aug 2010 | July 2010 | April 2010 | March 2010 | Feb 2010 | Jan 2010 | Nov 2009
Oct 2009 | Sept 2009 | July 2009 | June 2009 | May 2009 |April 2009 | Feb 2009 | Jan 2009 | Nov 2008 | Oct 2008 | Sept 2008
August 2008 | June 2008 | April 2008 | March 2008 | Feb. 2008 | Jan. 2008 | Oct 2007 | Sept 2007 | Aug 2007 | May 2007 |
April 2007 | March 2007 | Feb 2007 | Jan 2007 | Nov 2006 | Oct 2006 | Sept 2006 | Aug 2006
July 2006 | June 2006 | April 2006 | March 2006