SAMPE Orange County Meeting Notice

Wed., April 17th, 2013 at 6 p.m.

Skydiving from the Edge of Space
With
Bill Dodson Pilot, Aeronautical Engineer


ABSTRACT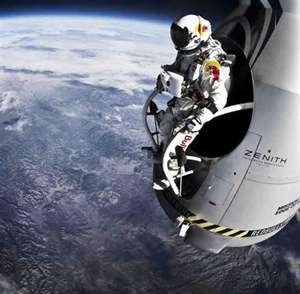 On October 14, 2012 a man jumped from a space capsule at 128,000 feet to earth and lived to talk about it! Come join us to hear first-hand from Bill Dodson, a member of the team of engineers who made this possible!
Bill's talk will be on the design issues and learning curve involved with designing and testing the Red Bull Stratos system, culminating with a 128,100 foot record altitude jump and the first person to go supersonic (Mach 1.24) in free fall. As with any cutting edge program, finding the right materials for the application were a big issue, particularly when the environment includes vacuum and temperature extremes, and no qualified COTS equipment exists.
BIO
Bill has an FAA A&P license in '75 at Northrop Tech, and a BS Aero from Cal Poly SLO in '81. He wanted to do aerodynamics exclusively, but when AeroVironment had an opening for a structural analyst, he became one and has pretty much been doing structures and flutter since, for the likes of Scaled Composites, Ferranti, XCOR, and the AFFTC at Edwards. He deviated into the movie and automotive design industry for a few years to learn CNC, CAM & machining, worked on Batmobiles, among other cars.
He has built model airplanes since age 10, flying hang gliders since '74, and sailplanes since '85. The Stratos gondola will be his second vehicle in the Smithsonian's Air and Space museum, and is the 4th world record setting program he worked on (others include speed for a man powered aircraft, solar powered aircraft/propeller altitude record, and altitude for a given weight category - Proteus). He is particularly proud of a 24 minute flight with a 1/2 gram rubber powered model, and will make a try at the "40 minute club" soon. He has flown 123 miles in a hang glider, and over 400 in a sailplane, and have a goal of breaking 620 miles (1000 Km)
Location:
The Jagerhaus in Anaheim, 2525 East Ball Road, just west of the 57 Freeway, on the North side of Ball.
Turn right at the first driveway. Phone 714-520-9500. GoogleMap Link

Time:
6:00 pm Social • 7:00 pm Dinner • 8:00 pm Speaker — Member or guest dinner $20.
Student (with student ID) dinner $10. No cost for Program only.
Reservations:: E-mail Darrell Reed, Darrell.Reed@Exova.com ,
call 714-630-3003, x 211
or Fill out our Online Form



California Science Center Day Trip in August



Orange Co. Sampe is planning a day trip to the California Science Center in August. A round trip charter bus from Anaheim, Admission to Shuttle Endeavor display, an IMAX movie and McDonald's lunch will be included, for a price of $25.00. The trip will be from 9.00AM to 4.00PM. Please let us know if you are interested in attending this event. This trip will be discussed at our April meeting.

Contact Joyce Lentz 949-240-6353 or Darrell Reed 714-630-3003x211